Discover all the benefits of the spa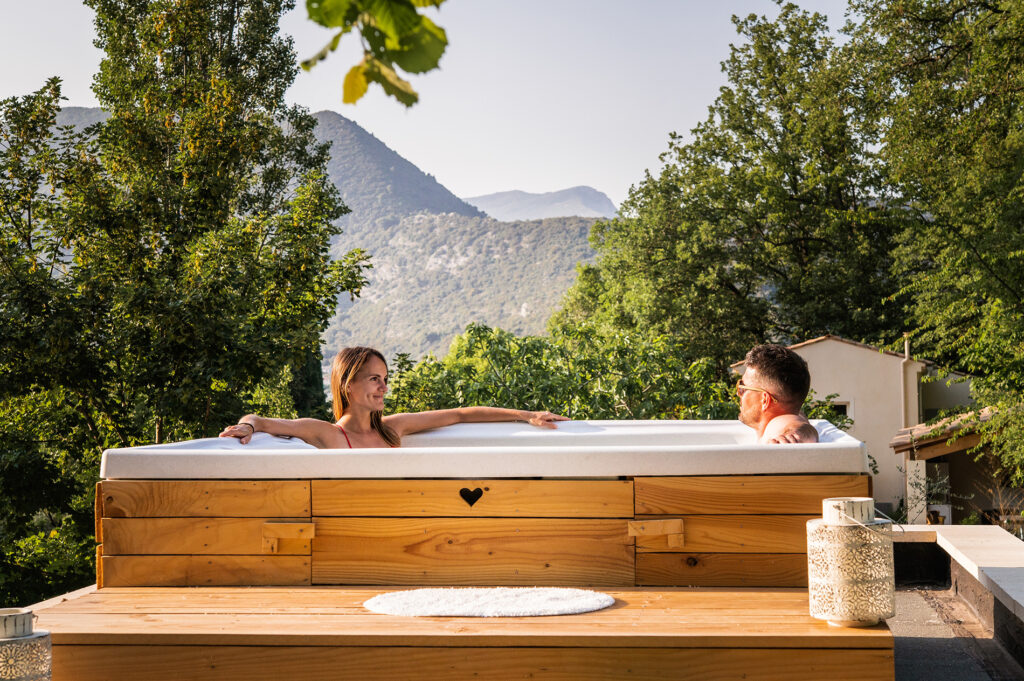 It transmits a feeling of weightlessness while being massaged by jets containing a mixture of water and air. These sensations guarantee an exceptional relaxation. Thanks to our spa, your wellness moment is possible every day. Welcome now a therapeutic tool that will deeply heal and soothe your body.
The combination of water and air :
Unlike other hydrotherapy techniques, our product has a unique advantage; it combines the benefits of massage and water. This improves blood circulation and promotes the drainage of fluids and toxins as well as oxygenation of the tissues.
Mouv'Spa also plays an important role in the treatment of pain such as arthritis or back pain.
Chromotherapy :
You can also enjoy the benefits of chromotherapy with Mouv'Spa.
This therapy works with eight colours, from the three primary colours and their different combinations. The coloured Leds in our spa will appeal to the sensory organs, especially the eyes. These colours will have a direct influence on the body and mind.
Sonotherapy : 
Beyond the aesthetic aspect of our spa fountain, it will also play an important role in relaxation thanks to sound therapy.
Sonotherapy is known to reduce stress and anxiety by acting on the central nervous system. This therapy will allow you to release tension and improve the quality of your sleep.
Conviviality :
Mouv'Spa and its 5/6 seats is for lovers of sharing moments !
In summer or winter, make a splash with your friends or family by taking part in the pleasure of conviviality while relaxing.
Our spas will not leave the youngest indifferent either by offering a pleasant moment of entertainment.
Mouv'Spa provides a real relaxation effect, instantly, as soon as you get into the bath.
It is ideal for people prone to stress and anxiety, but also offers a feeling of well-being, especially for people who tend to be depressed or for those who have difficulty finding sleep.
The combined action of the hot water and massaging jets deeply relaxes the body and mind, making the person feel relaxed and light.